Rob Bills
- B.Sc, M.Sc
Managing Director and Chief Executive Officer (appointed September, 2007)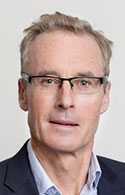 Mr. Bills holds a Bachelor of Science degree (Monash University 1984) and a Master of Science (James Cook University 1989). He joined Emmerson Resources in September 2007 after a 25 year career in exploration and mining with Western Mining Corporation (WMC), then BHPBilliton. During his career with WMC Mr. Bills held numerous senior management positions including Senior Mine Geologist at Kambalda, Senior Research Geologist for Australasia, President Director of WMC Indonesia, Group Exploration Manager with WMC and most recently at BHPBilliton held the position of Global Commodity Specialist. Mr. Bills brings to the Company a track record of global exploration and management success including a detailed knowledge of Iron Oxide Au-Cu-U deposits and a deep understanding of the exploration business.
---
Rod Wheatley
Commercial Manager (appointed March, 2021)
---
Ana Liza Cuison
Group Exploration Manager
(appointed 2012)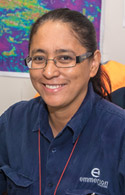 Liezl is an economic geologist with over 15 years of experience in the mineral industry and delivered technical excellence to exploration programs for copper and gold mineral systems in the Philippines and Australia (Tasmania, Northern Territory and New South Wales), with history of involvement in discovery teams and technical successes.
Liezl completed a Bachelor of Science degree in Geology (University of the Philippines). Liezl worked with Lepanto Consolidated Mining Company in the Philippines as Senior Geologist, working in world-class Porphyry Cu-Au and Epithermal Gold systems. Liezl gained relevant technical experience in near-mine exploration, exploration program planning and implementation, GIS and database management, three-dimensional geologic and orebody modelling, resource evaluation/ feasibility studies and project development.
Liezl moved to Australia in 2006 and obtained a Doctor of Philosophy in Economic Geology from ARC - Centre of Excellence in Ore Deposit Research (CODES), University of Tasmania in 2010. Her research project focused on the structural model on the mechanism of porphyry emplacement, space creation and vein geometries of one of the world's most significant alkalic porphyry ore deposit, the Ridgeway Cu-Au deposits in Cadia, NSW.
Before joining Emmerson in 2012, Liezl held a senior position with MHM Metals Ltd and worked on technical project evaluation and regional exploration for gold, porphyry copper and volcanic hosted massive sulfide (VHMS) in western Tasmania. With Emmerson, Liezl worked as Senior Exploration Geologist involved in brownfields and greenfields exploration, generate and manage exploration projects, target generation, identification and evaluation of high priority targets, design and implementation of drilling program and project data management.
Liezl is a member of the Australian Institute of Geologist and a member of the Society of Economic Geologist. Liezl is also a University Associate at CODES, University of Tasmania.